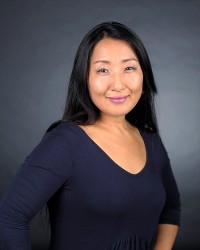 Lei Chen
Lei is a passionate supporter of the veteran community. She brings insight and expertise from a comprehensive background in program management, communications, public relations, process improvement and change management. Having worked in both the corporate and non-profit sectors, Lei provides knowledge and perspective that bridge both worlds.
Amber Conroy
Amber is an Air Force spouse who has dedicated her career to advocating for all military families. Her leadership and laser focus dedication has resulted in Amber being honored with many local and national awards that directly support her tireless efforts. Amber continues her service by advocating for disability compensation benefits for all veterans across our great nation.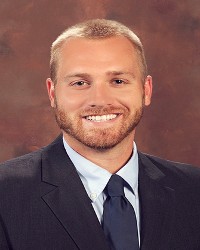 Taylor Lamb
Taylor is a respected communications, digital content, and marketing professional, with an extensive background within NCAA athletics. He is passionate about telling stories and creating engaging content that reaches all audiences. Taylor's work with athletes, event management, and digital strategy benefits countless members throughout our Augusta area communities.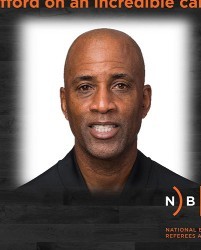 Derrick Stafford
Derrick is a native of Atlanta, GA, he attended Northside High School and then went on to begin his life of service at Morehouse College. He spent over 20 years coaching Atlanta area kids in the park, dedicated 9 years with the Postal Service, and also spent 30 years as a referee in the NBA. Derrick now spends his valuable time as consultant for the Minnesota Timberwolves.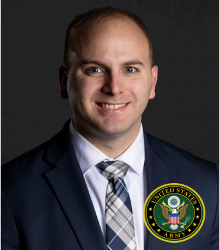 David Hoeser
David is a U.S. Army Veteran and a proud attorney representing other veterans fighting for the disability benefits they deserve. During his time in the Army, before becoming an attorney, David volunteered countless hours as a court-appointed special advocate for children in abuse and neglect cases, as well as a mentor with Big Brothers Big Sisters of the Midlands in Omaha, NE.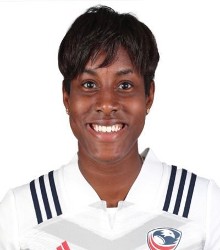 Naya Tapper - Brand Ambassador
Naya grew up as a military child and fully understands a life of service. She grew up in Charlotte, NC, went on to attend the University of North Carolina at Chapel Hill and is currently a member of the U.S. Women's Rugby Team. Naya is a passionate supporter of all military families, and continues to mentor military children while serving our team as a Brand Ambassador.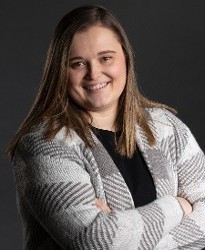 Mackenzie Oliver
Mackenzie grew up as a child of an Iraq Combat Veteran and fully understands not only a life of service and sacrifice, but also the stress of having a military parent deployed overseas. She received her bachelor's degree in Graphic Design from Wayne State College (Neb), and has a huge love of sports. Mackenzie continues her service by advocating for Veterans disability compensation and is a supporter for all military families.