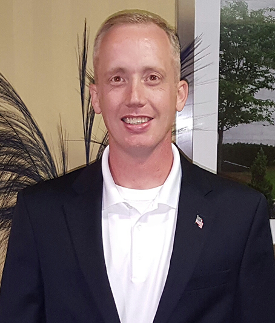 Timothy D. Montjoy,
Founder/President
Tim Montjoy is a retiree of the United States Air Force and currently resides in Augusta, Georgia. His Air Force career spanned from 1996 – 2016, and took him to such overseas assignments as Osan Air Base, South Korea to Incirlik Air Base, Turkey and Zabul, Afghanistan. Tim managed Tier-1 technical support by monitoring and reporting services related to Command, Control, Communications, Computers, and Intelligence (C4I) for a 600 million dollar infrastructure and 2.4 billion dollars in Air Combat Command assets. These services included systems used by the 31 thousand Active Duty and Retiree population throughout the Carolina region.
Additionally, he excelled while performing with Base Honor Guard teams and was also selected to assist the U. S. Military All-Stars Baseball Team during the summer of 2009, a wonderful experience for a lifelong baseball fan.
Tim has completed his Community College of the Air Force degree in Information Systems and has received his CompTia A+ certification. He is a graduate of the Air Force's Airman Leadership School and the Non-Commissioned Officer's Academy.
Tim's military decorations include the Air Force Commendation Medal, Army Commendation Medal, Air Force Achievement Medal, Military Outstanding Volunteer Service Medal, Air Force Good Conduct Medal, the National Defense Service Medal, Armed Forces Global War on Terrorism Service Medal, the Korean Defense Service Medal, the NATO Medal and the Army Combat Action Badge.
Tim is a member of the Air Force Association, the Air Force Sergeants Association and the Armed Forces Communications & Electronics Association.
Furthermore, he is the recipient of the 2006 Communications and Information Non-Commissioned Officer of the Year award, the 2012 Air Force Sergeants Association's, Chapter 377, Volunteer of the Year award and was selected as the 2015 Air Force Sergeants Association's, Chapter 377, Non-Commissioned Officer of the Year.
Both Tim and his daughter have a passion for volunteering with various organizations throughout the military and local communities. This dedication directly supports the betterment of our military and civilian communities across our great nation.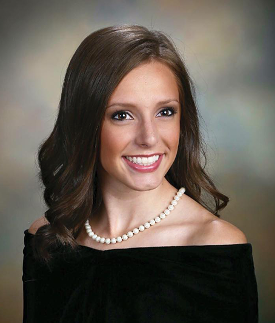 Bethany J. Montjoy
Executive Board
Bethany Montjoy is 20 years old and the only child of her father, United States Air Force retiree, Timothy D. Montjoy. Bethany has volunteered over 1000 hours at 23 various school & community outreach projects; some include, helping the South Carolina flood victims and participating with her father during Assisted Living visits. During Bethany's senior year of high school, she maintained a demanding course load while balancing varsity cheerleading and varsity tennis, as well as countless leadership & volunteer efforts throughout the community. Bethany has been recognized as a positive influence by her classmates, which includes being selected as Miss General at the 2016 Thomas Sumter Academy, Ms. General Pageant.
Bethany has aspirations of pursuing a career within the Broadcast Media field once she graduates from college. She adores working with people and has sought many opportunities to sharpen her communication skills. Bethany has stated, "I would like to inform our country on the important issues of our youth..." Bethany's character and values are shaped by her experience as a military child. Her father and Uncle are outstanding examples to look up to, which includes furthering your education. Both have college degrees, from the Community College of the Air Force and Southern Wesleyan University respectively. She was selected to film a mock news report at the actual NBC Studios in New York City, has been a featured Extra in 3 major motion pictures and volunteered at 2 TV news stations summer internship programs. BETHANY PRESENTING THE NBC NEWS: https://youtu.be/cALxoIzUgLM
Bethany's distant relative (Brig Gen Albin Irzyk) served directly for General George S. Patton in WWII, and she had the opportunity to meet him during her father's reenlistment ceremony. The experience reinforced her dedication to honoring those that came before us. A direct result of this is her overwhelming devotion and support to her Grandmother, which includes supporting community events related to the Susan G. Komen foundation. Bethany always states, "Growing up as a military child has given me the opportunity to experience the world from a different perspective…"
Bethany was selected as a United States Air Force National Semi-Finalist for the 2015 Military Child of the Year award.